Collaborative journalism recognized at OJAs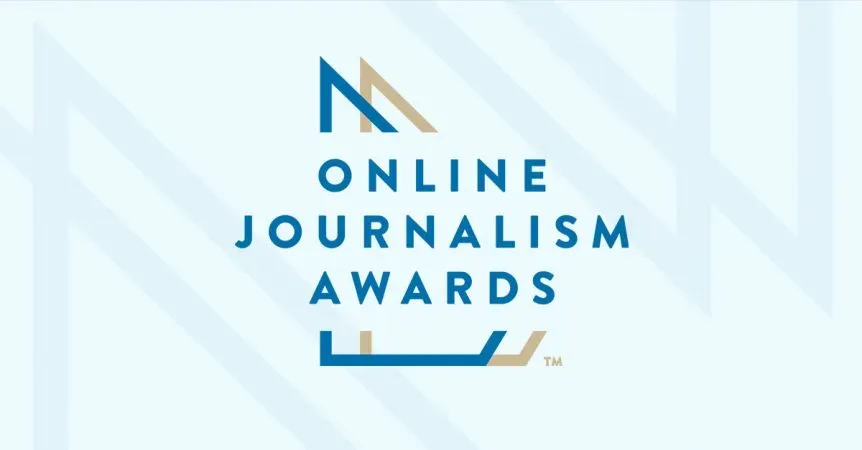 This post was originally published on Medium on Oct. 9, 2017.
More than a dozen collaborations were recognized at the Online Journalism Awards this year.
This weekend, more than 3,000 journalists gathered in Washington for the 2017 Online News Association conference and the Online Journalism Awards.
With mentions of parachute journalism in the keynote and sessions and table talks on collaboration, the idea and spirit of partnerships was very much alive at the conference.
Here are the 14 editorial projects recognized at this year's Online Journalism Awards.
Winners
EXCELLENCE IN AUDIO DIGITAL STORYTELLING
EXCELLENCE IN IMMERSIVE STORYTELLING
PLANNED NEWS/EVENTS
TOPICAL REPORTING
PRO-AM STUDENT AWARD
Finalists
EXCELLENCE AND INNOVATION IN VISUAL DIGITAL STORYTELLING
THE AL NEUHARTH INNOVATION IN INVESTIGATIVE JOURNALISM AWARD
THE UNIVERSITY OF FLORIDA AWARD FOR INVESTIGATIVE DATA JOURNALISM
TOPICAL REPORTING
PRO-AM STUDENT AWARD
---
Note on republished posts: In an effort to consolidate and preserve my online work, I'm re-publishing my own writing on this site. Posts will stay live and archived on their original sites for the sake of preserving links (for as long as those sites are still live). Content produced for other publications will remain unique to those publications, but I will include links on my work page.