The many shapes of collaboration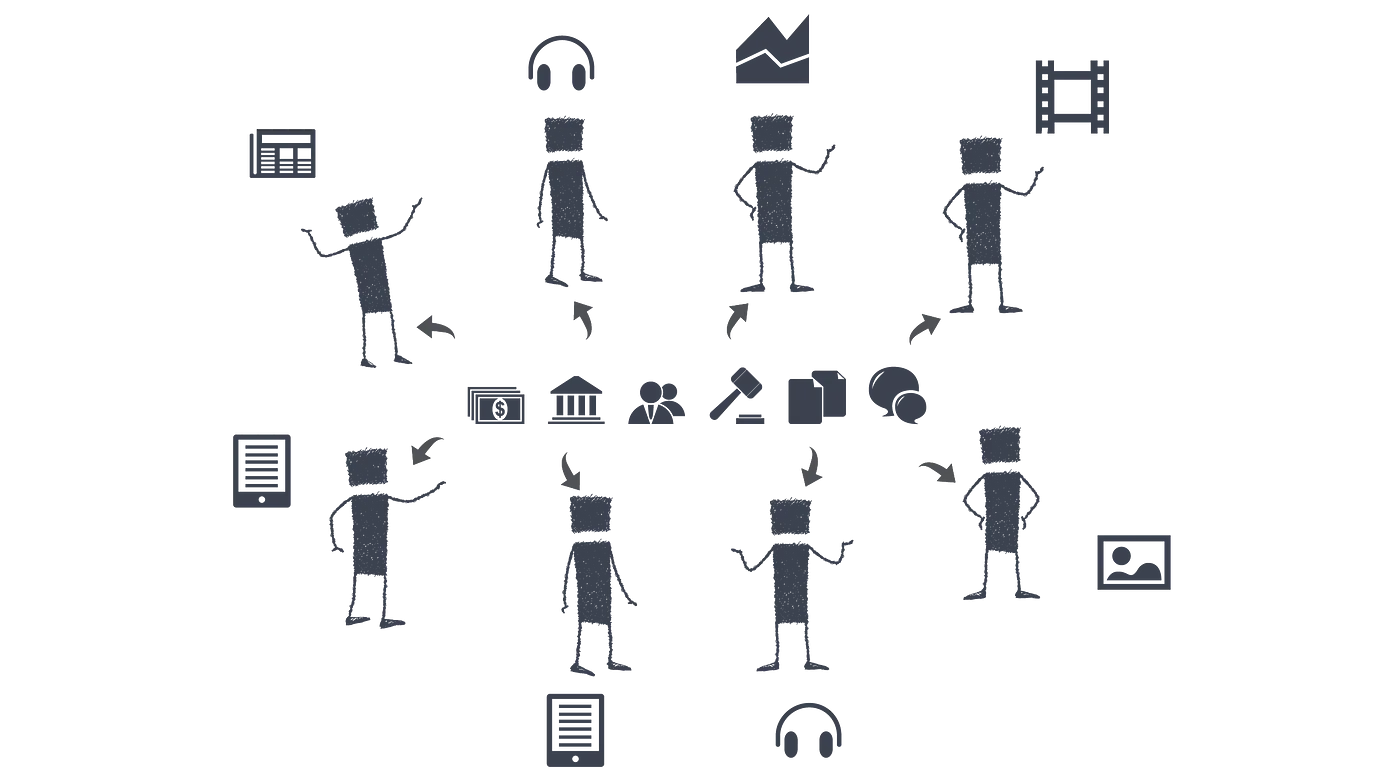 This post was originally published on Medium on Oct. 27, 2016.
Think of collaboration as a choose your own adventure game. It exists in many forms with a wide range of goals. It can be a formal arrangement with the paperwork to back it up or a impromptu phone call that turns into years of helping one another out. There is no one right way to do it and the only wrong way is to never consider it at all.
But if you're just getting started or you're thinking of expanding your current collaborative efforts, it can be helpful to think about the different configurations that you can try. Here are some ideas to help you get started.
Foundational Collaborations
These low-cost, easy to implement configurations make up the bedrock of collaboration for newsrooms.
Content Sharing
Simply Put: Sharing photos, audio, video or some other piece of content.
This commonly takes the form of a newsroom sharing a photo or other piece of content with another newsroom to integrate into their own coverage. This an excellent way to assist partners that didn't have the access or resources to get it for themselves and later receive that help for your own newsroom. The content should always be used in a mutually agreed fashion regarding attribution and linking back.
Example: KTOO Public Media/360North has a photographer in the Alaska state capitol building during the legislative session. They share those photos with a creative commons license so that public media newsrooms across the state have access to photos of their local representatives and the legislative session at large to use for their own stories.
Content Distribution
Simply Put: Presenting content from a partner to your audience and vice versa.
One of the most potentially powerful forms of collaboration with the least amount of extra effort is sharing content with another newsroom to publish on their platforms. For small and local publishers, this is a way to put stories in front of a bigger audience. Stories cannot effect change until they become bigger than the institutions that need to be changed. For local reporters covering challenging issues in their communities, a brighter, bigger light can make the difference.
Depending on the level of coordination that exists, this can also help with more strategic use of resources. If you have a trusting relationship with another newsroom and they're committed to doing a story on a specific event, that means you don't have to cover that same topic freeing up a reporter to cover something else. You run their coverage and they run yours, more stories are covered benefiting both newsrooms and audiences.
Example: Northwest News Network is a collaborative hub for regional coverage across the Pacific Northwest. The network reduces duplicate efforts and helps newsrooms share and collaborate effectively.
Coordinated Coverage
Simply Put: Strategically covering a large story so that resources are well deployed.
We're working in an age of big stories with increasing amounts of data and complexity. It's getting harder for any one newsroom to be capable of sufficiently covering a complex story by itself. Coordinating coverage across newsrooms for thorough expert coverage that preserves local perspective is a high-impact form of collaboration.
This form of collaboration also leverages the collective voice of newsrooms to elevate audience awareness of significant topics.
Example: Panama Papers was a coordinated effort across more than 370 newsrooms to adequately and locally cover a story with global implications. On a smaller scale, the SF Homelessness Project saw more than 70 groups cover the topic of homelessness in the Bay Area in a coordinated manner.
Contribution to a Larger Product
Simply Put: Contributing individual reporting to a larger project not possible independently.
Most commonly seen in the public media space, contribution to a larger project is another form of collaborative journalism.
Example: NPR makes use of many individual stories from local member stations and packages them into full programs which stations then run on their own airwaves. This also happens apart from NPR on a more local level in some states where local newsrooms contribute to a statewide report.
Peer Review
Simply Put: Getting feedback and review on complicated reporting such as complex data sets.
Traditional fact checking is hard to apply to data-driven stories. As is commonly the case, small newsrooms with maybe one reporter who can do the story in the first place, don't have people with the skills to vet the methodologies and data. The requires reaching outside the newsroom to get the necessary second pair of eyes needed for these kinds of stories.
Parallel Reporting
Simply Put: Each partner contributing to a story uniquely.
A little less work intensive than joint reporting, this is separate because while the partners are working on the same story, they are working on different outputs and with different skill sets. This form of collaboration is most beneficial to newsrooms that have different core platforms such as a radio station and a newspaper. Each team can play to their strengths while ultimately creating a story positively influenced by a more diverse team behind it.
Joint Reporting
Simply Put: Reporters from different newsrooms working together on the same final product.
This is distinct from Parallel Reporting in that this is the direct collaboration by reporters working on the same piece of content. This one can be harder. It's meshing partners with potentially different editorial processes, editing standards and approaches to reporting. But it leads to stories reflecting a greater depth of knowledge and wider, more diverse set of sources contributed by each reporter.
Source Referral
Simply Put: Referring partners to people with expertise needed for a story.
Every reporter has their go-to people for policy expertise, context and reality checks. Helping out fellow reporters with connecting them to quality sources is a low-cost form of collaboration.
Next Level Collaborations
These collaboration styles require a more investment in terms of time, money, planning or commitment.
Shared Reporter
Simply Put: Combining resources to fund the cost of a reporter for a specific topic or location.
Few small newsrooms can afford their own correspondent in another location, or a reporter focused on a topic that's important to an audience but perhaps is only important at certain times. When newsrooms need a reporting presence but for whatever reason cannot afford or justify that additional position, joining together with another newsroom to support that position and share their content can be a viable solution.
Example: APRN member stations each contribute to the cost of a Washington D.C. reporter and a state government reporter. Both check in regularly on what station needs are for stories and with updates regarding what they're working on.
Newsroom Embeds
Simply Put: Putting a reporter into a partner newsroom either to learn or for better access to a story.
A change of scenery is always helpful and newsroom embeds are a way to accomplish this. This can either be a mechanism to gain a different kind of access for a story that a reporter is already doing or a method of giving a reporter a chance to work on stories for their host newsroom and learn from their colleagues.
Back End Resource Consolidation
Simply Put: Optimizing resources in the back end in order to more fully support or fund the news operation.
This is similar to a shared reporter collaboration, however it is a more complex and long term partnership. Back end resource consolidation is a way to strategically use resources. It is more cost-effective to hire a couple of people to take care of the needs for multiple newsrooms than for each newsroom to hire someone for each of these positions.
Example: CoastAlaska is a consortium of five public radio stations in Southeast Alaska that condensed business operations to a central location while each station maintains its presence in each community with complete editorial and budget independence.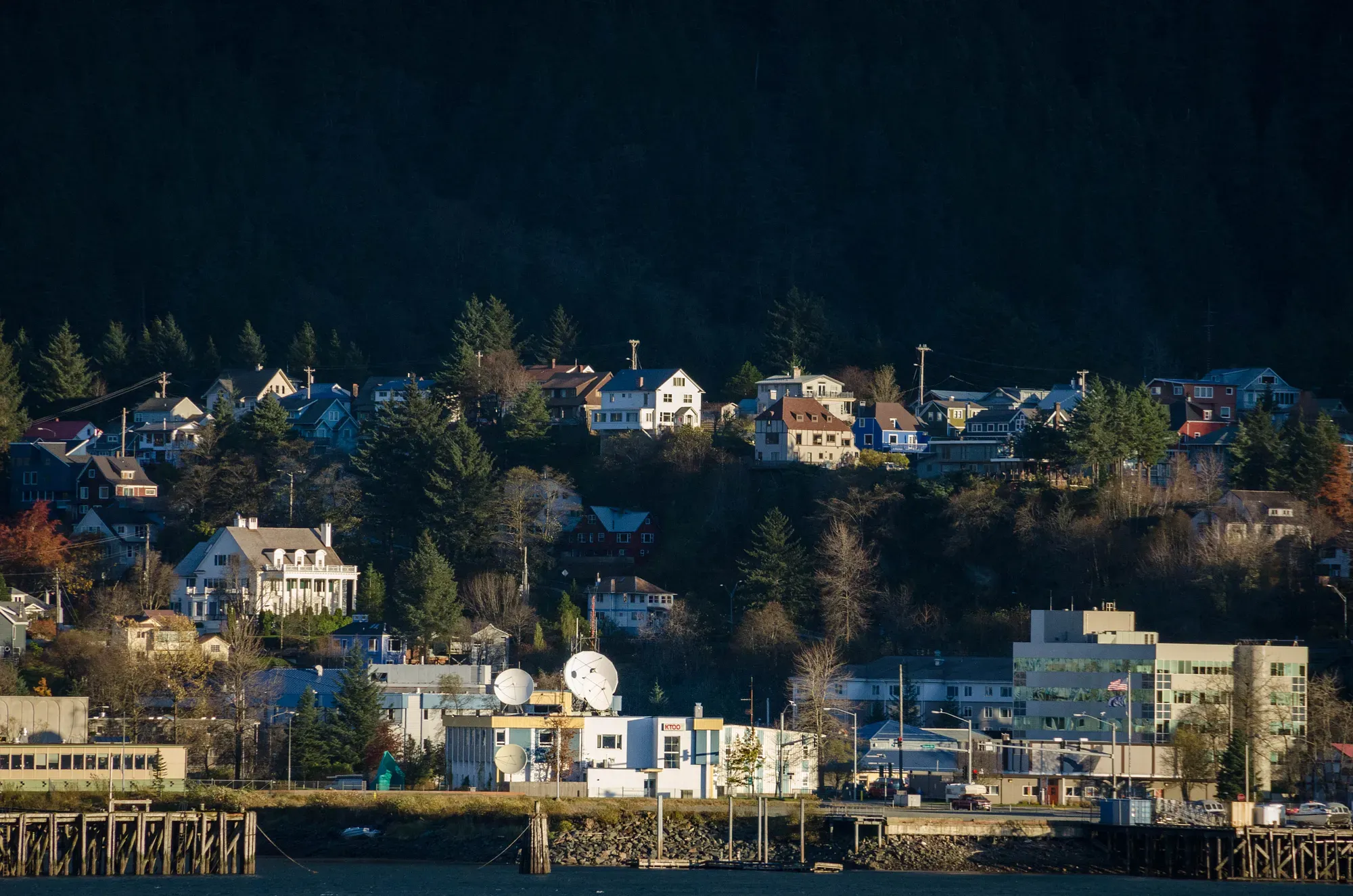 Joint Event Hosting
Simply Put: Multiple newsrooms planning and managing a news event.
This is an area where different media operations in the same community especially have a chance to shine by uniting to provide an enhanced level of coverage for their audiences through creating news events in the community. A common local example of this is community news organizations putting together election forums with reporters from both entities participating.
ICE Distribution
Simply Put: Serving as a safety or backup to newsrooms/reporters in areas/situations where they cannot publish or cannot publish safely.
This involves the most trust and communication of all the partnerships but can have major impact. This structure can vary but the idea is that a journalist working in a situation that they feel is precarious or could become imminently dangerous can give access to another newsroom that can publish content on behalf of the reporter to either maintain their safety or distribute the story in the event the reporter is arrested or detained.
Coordinated FOIA/Lawsuits
Simply Put: Newsrooms supporting each other/freelancers in information requests.
Governments and companies are working harder than ever to limit access to information. Supporting each other in ensuring access is a no-brainer for collaborations that matter.
Domain Expertise Training
Simply Put: Sharing expertise of a newsroom via training opportunities with others.
Newsrooms often cultivate people and teams with excellent skills in specific areas. Hosting training workshops to help spread those skills to other newsrooms is how we elevate the quality of stories coming from more newsrooms.
Example: ProPublica Summer Data Institute
Are you part of a newsroom that has participated in collaboration?
I'd love to speak to you.
Thanks to stacy-marie ishmael and Adriana García for their feedback on this post.
---
Note on republished posts: In an effort to consolidate and preserve my online work, I'm re-publishing my own writing on this site. Posts will stay live and archived on their original sites for the sake of preserving links (for as long as those sites are still live). Content produced for other publications will remain unique to those publications, but I will include links on my work page.